5U T-Ball/Blast Ball
Directors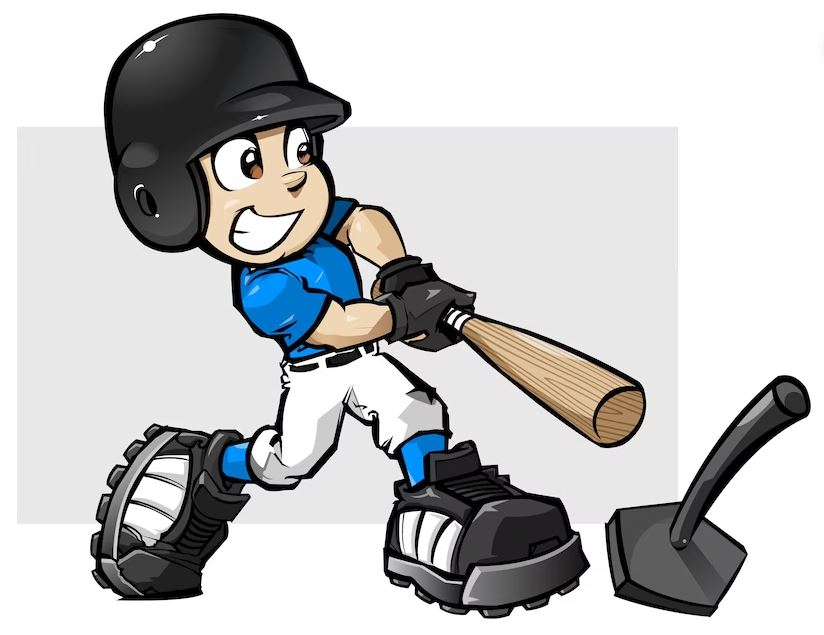 CMBA 5U T-Ball/Blastball Program
Program Overview
5U T-Ball/Blastball is CMBAs newest program which allows players aged 3-5 to begin learning the game of baseball at a younger age in a positive, fun and safe environment. The program is structured to help teach players the five FUNdamentals of baseball such as hitting, catching, throwing, fielding, and baserunning. The program is designed to teach the grassroots of baseball and to increase interest in the sport and provide another opportunity to get kids active from an earlier age. Our goal is to also develop early athletic skill and coordination in our young athletes. This program will be a combination of the T-Ball and Blast Ball Programs.
Sessions will be made up of both game play and practice time to keeps kids as active and engaged as possible. Each team will have the opportunity to play 2 games and have 1 practice time per session.
Parents will be relied on to help with assisting our volunteer coaches wherever they may need. This will allow the coaches more freedom for instructions and organization.
Practice drills will be simple and skill specific. At this age catching and throwing are the two skills which need to have the highest amount of focus as they require the most repetition and instruction to learn how to preform correctly.
Goals of the program
Create a fun environment in which children and adults are actively engaged together in the game of baseball.
Develop fundamental motor skills and teach basic baseball skills to our players.
Experience successes in a non-competitive and fun based environment
Introduce children to the game of baseball at a young age and to ensure we make an atmosphere that encourages your children to come back year after year.
Recruiting new coaches and volunteers.
T-Ball Rules
Field of Play - Bases should be set at 35 feet apart, pitching rubber set at 15 feet, the foul zone will be placed at 10 feet from home positioned in a semi circle from foul line to foul line.
Batting - All players bat each inning, there are no strike outs or walks. A Tee must be used for all players (No coach pitch). A player must hit the ball past the 10 foot foul zone to be considered a fair ball.
Base Running - The batter and base runners can only advance one base, no advancing additional bases at any time. However, for the last batter of the inning all runners shall advance to home.
Defensive Play - Players will be positioned in infield and outfield positions as well as pitcher, no catcher position shall be used at this age. Players should be rotated ever 3-4 batters so that no player is in the outfield for a full inning. No outs are recognized. Players are encouraged to field the ball and attempt to make plays. Coaches and Parents are encouraged to be with their players in the field to help with positioning, focus and play making.
Game Length - Each game will consist of 15 minutes of playing time followed by a 5-minute set up time for the next game.
Game Time Guideline
6PM Start
6:00-6:10- Warmup
6:10-6:15- Game setup and water break (helmets on, players in position)
6:15-6:30- Game Play
6:30-6:35- Game setup and water break
6:35-6:50- Game Play
6:50-6:55- Game setup and water break
6:55-7:10- Game Play
7:10-7:15- Team meeting/clean up
Diamond Layout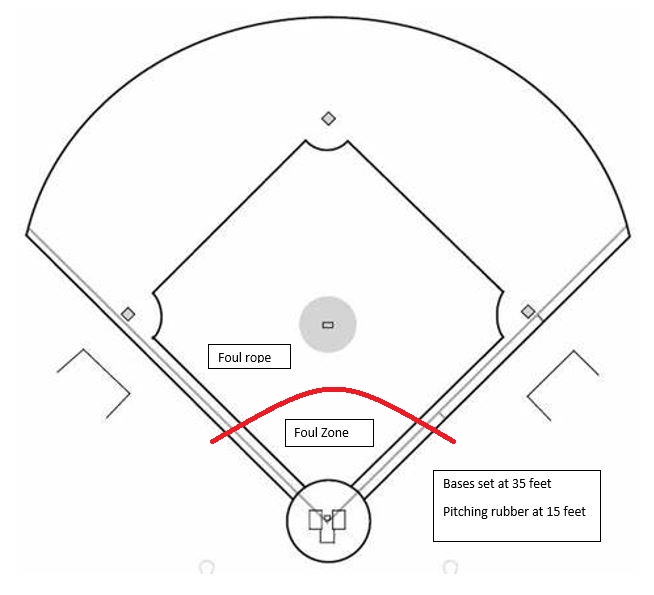 What are you Committing to?
1 Practice/Game per week.
Practices/Games will occur on Sunday late afternoon/evenings pending field availability. All teams will be given scheduled diamond time.
Season will run from the beginning of May to the end of June.
Associated Costs
Your initial CMBA registration fee (taken at the time of registration) will cover basic expenses related to playing ball for our organization such as insurance, basic equipment, time on field, etc.
Team Equipment and Uniforms
Helmet, Glove and Bat
Coaching
We strongly encourage all parents to take an interest in coaching as it is an integral part of our ability to field teams and develop your children into young baseball players.
Division Directors
The CMBA Community Directors will be responsible for setting up and overseeing the Community Program throughout the season. Responsibilities include, but are not limited too, helping in the coach selection process, providing team direction, conducting, and assisting through the evaluation process, addressing disciplinary issues, parent concerns and general complaints. The Community Directors are dedicated to ensuring the guiding principles and the general philosophy of CMBA is followed by all players, parents, and coaches.