Registration is now OPEN for the 2023 Season
---
---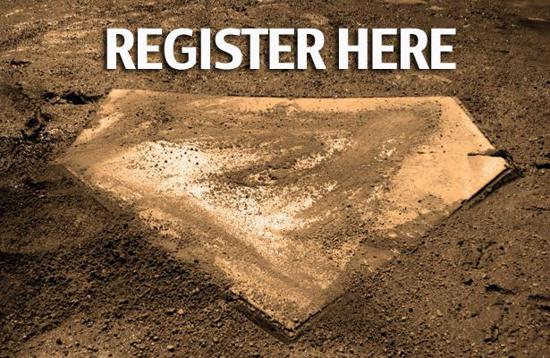 ---
Registration for the 2023 Season is NOW OPEN!!! It's exciting to think baseball is in the air, between camps, & tryouts and Registrations, we will be in full swing in no time. With that comes a lot of preparation and we are still finalizing a number of details that will be coming out over the course of the next few months such as Community level Evaluations for 7U, 9U, 11U-18U as well as Coaching Clinics, Umpire Clinics and Coaching Application Submissions.
First off and most importantly please note that for AAA & AA Ramp Registrations, please sign up for what you are trying out for, BUT, DO NOT PAY the registration fees (this can be done by clicking on the etransfer option for now). CMBA will not expect payments for those levels until you have been placed on a team for the year. At that time you will get an email from our registrar stating your RAMP Account Balance for the season and payment can be made at that time by etransfer, credit card or payment arrangements etc. If you have any questions about this please contact treasurer@camroseball.com or registrar@camroseball.com
As for all other non-rep levels (5U, 7U, 9U, 11U-18U Community Registration), standard registration and payment requirements will apply for those levels. See below for Registration Fee's for the 2023 Season.
***CMBA HAS EXCITING ANNOUNCEMENTS FOR THE UPCOMING 2023 SEASON......CMBA is going to be piloting a few new programs for this Season***
First Announcement - This year CMBA is excited to announce more additions to its current programming as shown below. After the success we had with our 9U A program last year, we have now added the 7U A Program which will give opportunity for 2nd year (2016 born) 7U Rally Cap players who are ready for advancement to the next level an opportunity to tryout for this program. CMBA will ensure that criteria outlined in it's Player Acceleration Policy is met in every area before considering the group is capable of the advancement as we want to ensure that safety of players advancing is the #1 priority. If the team does fit the criteria the following will apply:
- The team will be placed in the Camrose & Surrounding area 9U League and received the same amount of practices and games pertaining to the 9U Level (but as per the registration below there will be added costs for the players)
- This team will be playing full 9U Rookie Baseball Rules. Click here for for that information 9U Rookie League Rules & Regulations
- Team name will be the 7U A Blue Jays
Second Announcement - CMBA is excited to announce another new program we are adding into our Association. The 5U T-Ball Program for 4-5 yr olds is our latest and newest initiative to provide young children, parents and coaches an enjoyable first experience with the game. The program helps teach players and coaches the five FUNdamentals of baseball in a fun and safe environment. The program is designed for young baseball players teaching the grassroots of baseball to increase interest in the sport, and provide another opportunity to get kids active from an earlier age. This program will be a combination of the Blast Ball and Rally Cap Programs. We are working on finalizing the details of the program and it will be posted prior to the end of February. At that time more information will be posted to the 5U Mini T-Ball Division page on our website
Please click this link to take you to our Website Registration Page for the link to the RAMP Registration Login.
We have also updated our Refund Policy and Registration Page, so please ensure you familiarize yourself with that as well.
Just a Quick Reminder ****AAA & AA Tryouts have been booked and preliminary schedules are posted along with tryout registration information on our website and CMBA social media outlets. Due to lack of dates and times available for facilities, we currently are booked for March 18th/19th and March 24th/25th/26th weekends along with some additional weeknights. Lack of availability in the Camrose Community Center has forced us to have portions of our tryouts happening at the Wetaskiwin Drill Hall and in the Camrose Community Center/Field House**** We are currently working on updating a few scheduling conflicts and it should be posted by the end of the week.
If you have any questions regarding this or anything else please feel free to email myself Ryan Foss at president@camroseball.com
On behalf of the CMBA Board,
Ryan Foss - CMBA President