Umpires Needed!!!! Clinics coming to Camrose Saturday April 22nd & Sunday April 23rd!!!
---
---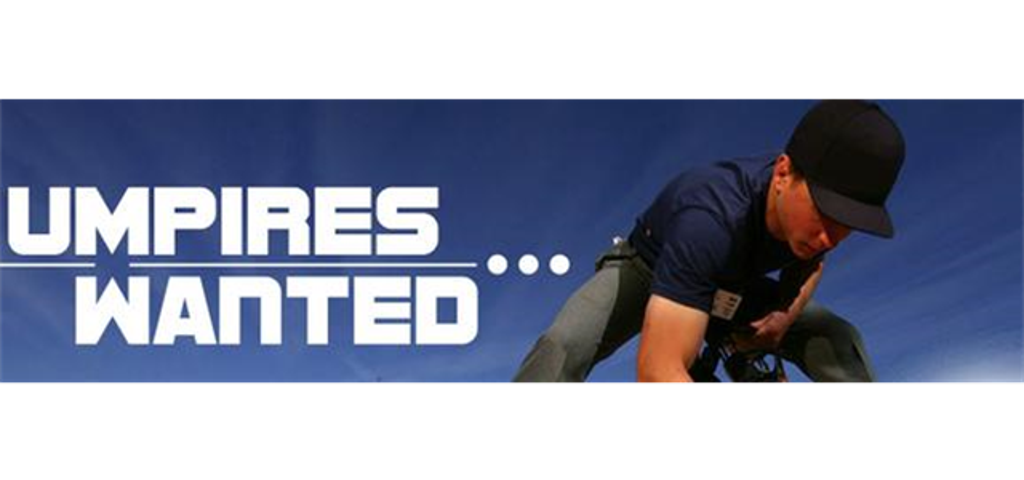 ---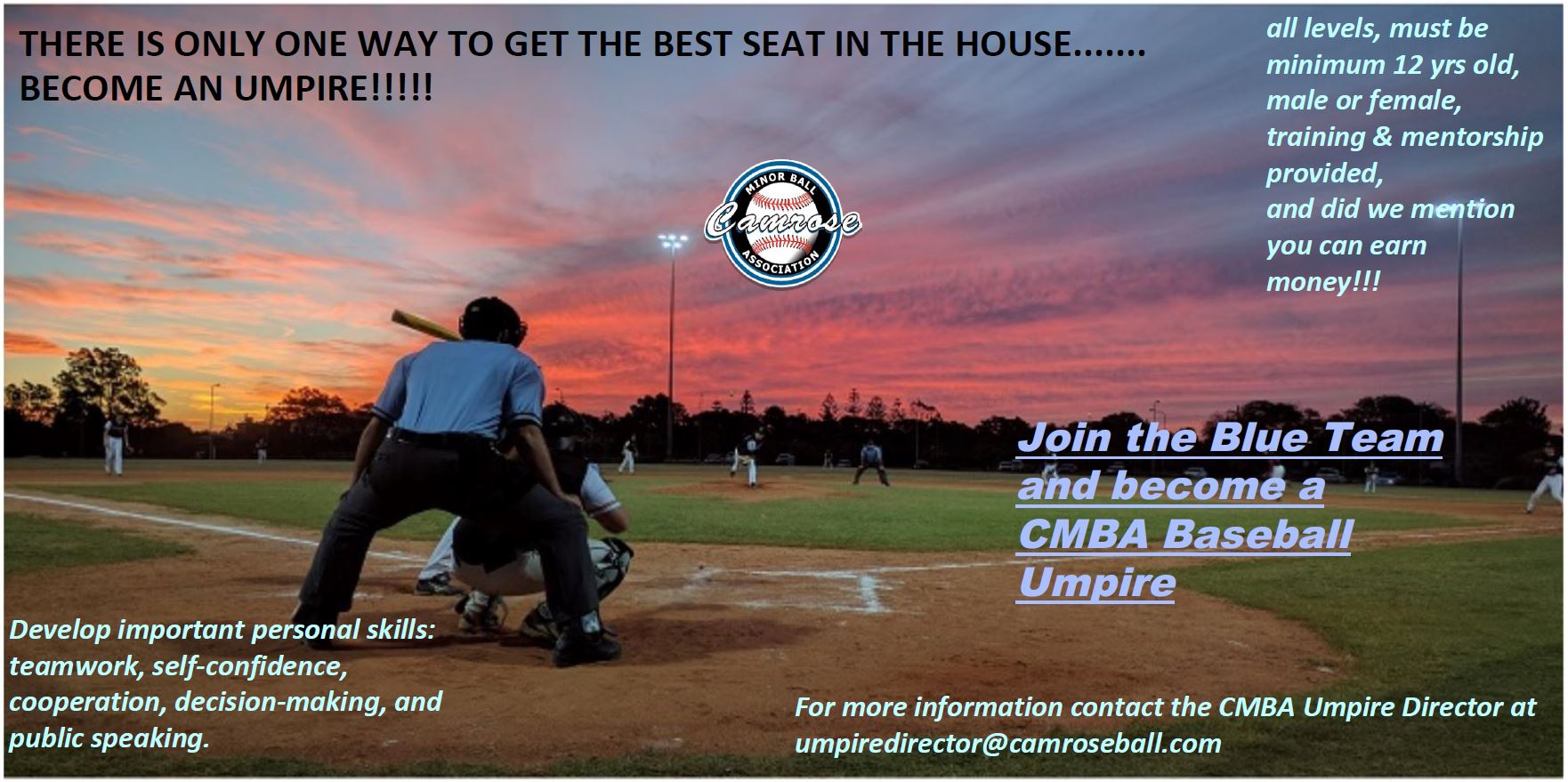 Baseball Alberta is running umpiring clinics now and Camrose Minor Ball is hosting a Level 1 Clinic on April 22nd and Level 2 Clinic on April 23rd in town!!!! CMBA will pay for any Umpire Clinics for umpires who register to umpire in Camrose using this Application Form. So hurry and get registered now for Level 1 or 2 or clinics while there is still openings. Click here for Dates Baseball Alberta NUCP Clinics. If you have any questions please direct them to umpiredirector@camroseball.com.
CMBA is looking to recruit new officials young or old into the game of Baseball and is launching our new incentive program this year to help with costs as well as helping young or new umpires setup to have success with our Mentorship Program. New umpires will qualify for a starter package (include ball bag, brush & clicker) and $100 off any umpire gear they purchase on their own. CMBA will also do it's best to help NEW umpires with gear to get them started.
Umpiring is a great way for youth, teens and adults to get involved with the game. Being a baseball umpire is a great way for youngsters to develop leadership skills and confidence. Many of our Umpires are also baseball players in CMBA and umpiring allows them to be engaged in a different aspect of the game that provides an elevated level of learning and experiences. But a lot of umpires also have no baseball background, nor is it required to pursue certification as an umpire. The amount an umpire gets paid per game depends on the division (11U, 13U, etc.), the caliber (A, AA, AAA), their level of certification and the umpire's role (home plate or bases). The Camrose Minor Baseball Association follows the umpire fees established by Baseball Alberta which varies from $45 - $60 per game along with Mileage calculations if required. for more on Fee's click here