2020 Season Update
---
---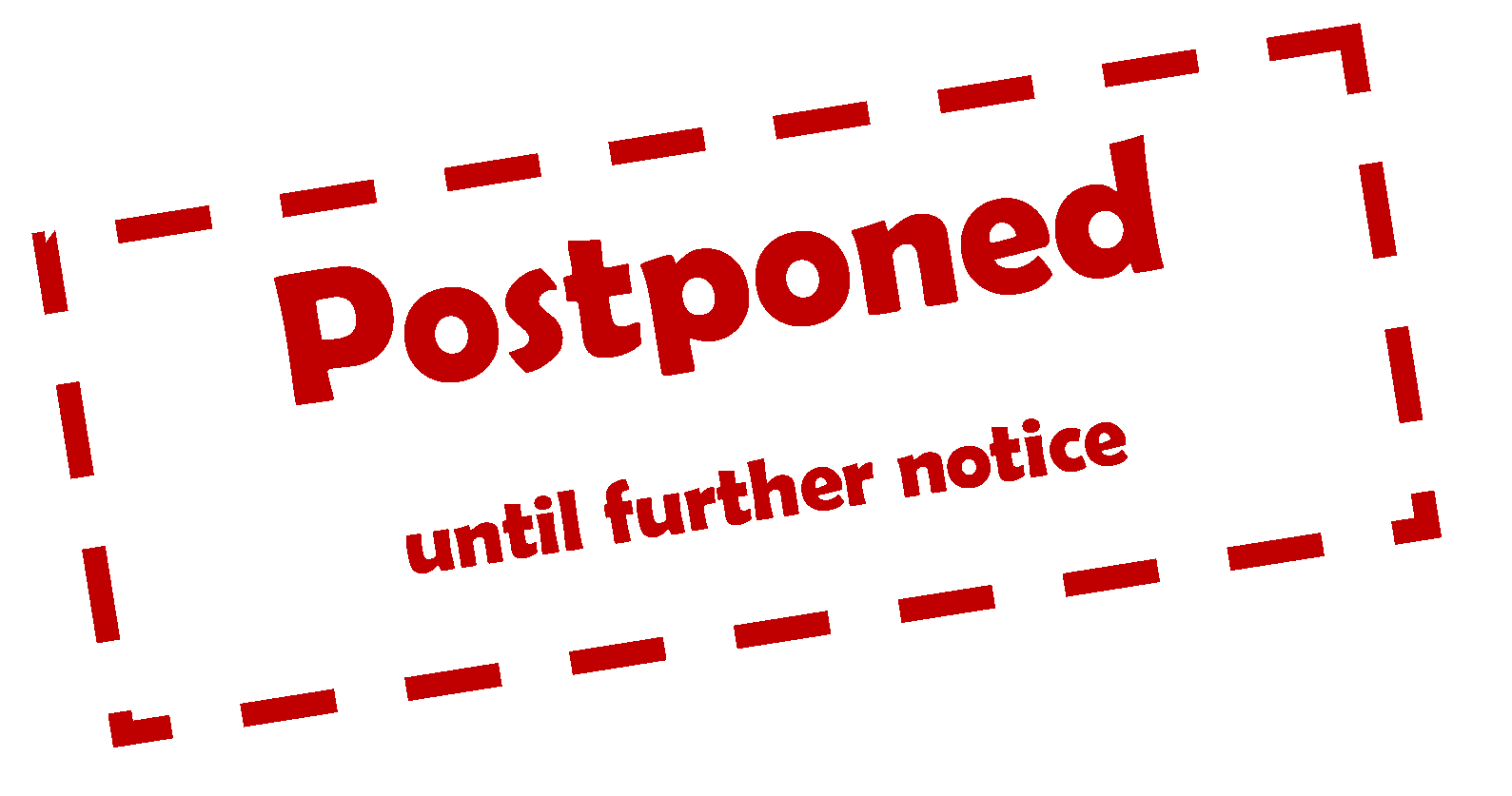 ---
March 22, 2020 Update: Good afternoon CMBA Families. These are definitely uncertain times for us all and we are continuing to work closely with Baseball Alberta through this crisis. We will also follow all the recommendations set out by the Chief Medical Officer and Alberta Health Services as things progress and we receive more information. On March 20th Baseball Alberta and Baseball Canada updated us with the below announcement:
CMBA will adhere to following these guidelines and suspend all sanctioned baseball activities and events until April 30th, 2020.
This has definitely created a lot of questions for us all. To address this, I have called an emergency meeting of Board of Directors for Wednesday March 25th via video conferencing to discuss any and all concerns and prepare for all possible scenarios going forward as if the season will start May 1st.
Thank you for your patience and understanding at this time. CMBA's priorities will always be the safety of our athletes and their families.
If you have any questions or concerns, feel free to contact me.
Ryan Foss - CMBA President
---
March 16th update: At this time we are in limbo on the status of the upcoming season. On March 13, 2020 Baseball Alberta released a statement in response to COVID-19. Please see the attached statement: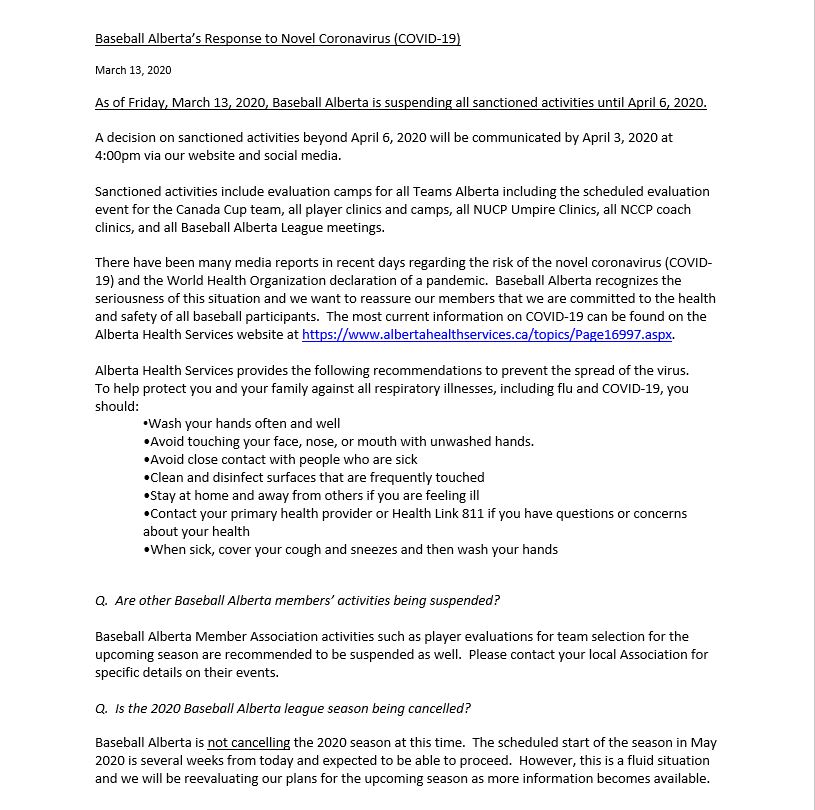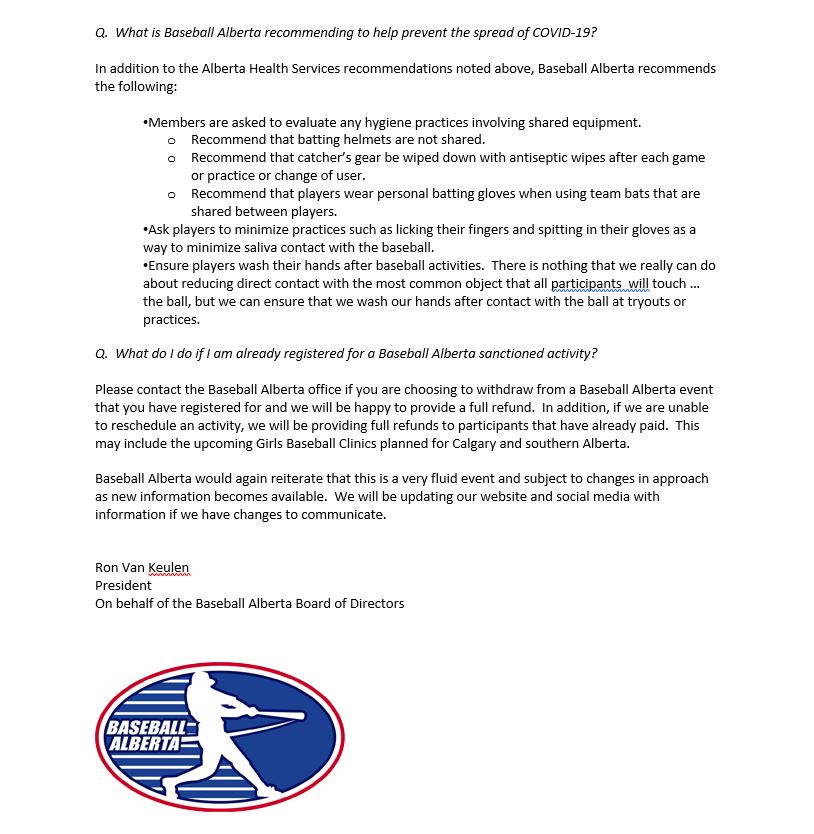 So in cooperation with Baseball Alberta, all CMBA sanctioned activities are postponed until April 6th. We will await the recommendations from BA on April 3rd and post updates based on that. Another consideration in all of this is what the City of Camrose will have for input, recommendations or direction at that time, as we are also dependent on the use of their recreational facilities which have also currently been shut down.
The CMBA Board will also be doing its part to ensure that we will be prepared for whatever decisions will be made in the oncoming weeks.
If you have any questions or concerns feel free to contact me or any of the board members for more information.
Thanks
Ryan Foss - CMBA President